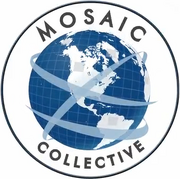 The Mosaic Collective is a project started by the Mosaic Investigation following the Global Blackout (GBO). Its purpose is to urge people from all across the globe to report what they experienced during their flashforwards, hoping to get a big picture of the future revealed by the flashforwards.
In FlashForward

[

]
The idea to create a website in order to coordinate people's flashforwards with each other was first thought of by Janis Hawk, in a discussion with Mark Benford, Demetri Noh and Stan Wedeck. It was launched by the Mosaic Investigation as one of its first actions in its attempt to find out more about the future and about what caused the GBO.
As a real-world website
[
]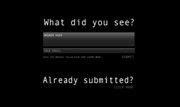 Promoting the series
[
]
In the spring of 2009 a series of five-second flashes appeared during commercials on ABC, as the first step in promoting the premiere of FlashForward the following fall. At the end of each flash the Mosaic Collective website asked for viewers to submit which images they saw. The site's mission statement is that they are "dedicated to connecting the world one experience at a time."
On May 14, 2009 The site added another question to the page stating "Already submitted?" where a previously submitted answer could be recovered by email. After submitting the user would be shown all of the clips that were shown on the commercial along with the original answer they submitted.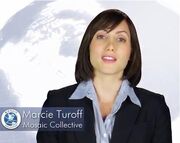 As a in-universe website
[
]
Following the series premiere the website changed into a real-life version of the Mosaic Collective site as appearing in the show. A video, "About the Mosaic", hosted by Marcie Turoff summarized the Global Blackout and dated it to October 6, 2009. It ended with a request for the visitors to report their experience during the blackout. Also available are several videos including "Mosaic Stories", where people retells their flashforwards, and "Weekly Mosaic", with Turoff reporting the latest news from the Mosaic. Another website is linked to from within the new Mosaic site: theawakengroup.com

External Links
[
]